We're glad to bring our matte color
rimless wall-hung toilets
to our high-end
bathroom sanitary ware
collection. A matte color wall-hung rimless toilet is exactly as it indicates, a
wall-hung toilet
model without a rim inside the bowl. with different matte color options.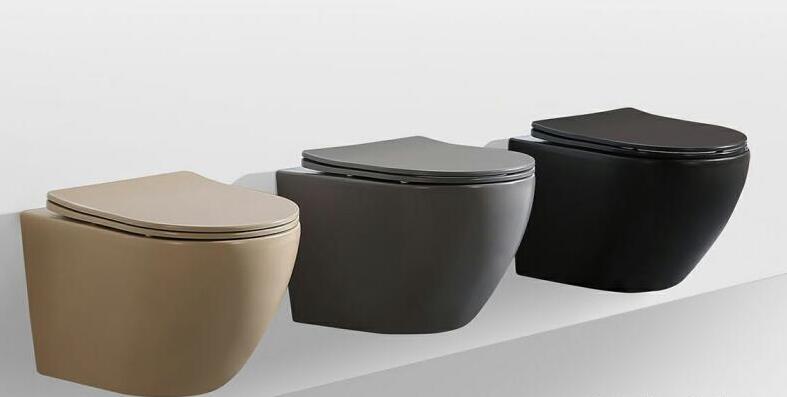 Although our rimless wall-hung toilets look very similar to normal standard wall-hung toilet, in reality, the difference lies underneath the toilet seat cover. Besides the advantage on wall-hung toilets comparing to traditional close-coupled toilets, without a rim box inside the toilet pan, the design allows for reduced bacteria build, easier daily cleaning and a dramatic improvement in hygiene level.
Our wall-hung
rimless toilets
are the height of modern water technology, with a simpliest design that offers superior comfort and convenience. The direct flush technique is what makes our wall-hung rimless toilets extra special, leaving a sparkling bowl after each flush.
Corraveni rimless wall-hung toilet is a fantastic choice for any contemporary bathroom and available with different glossy and matte colors. All toilet seat covers are also designed and produced specially to match the color. Find the perfect finishing touch for your bathroom with rimless toilets from Corraveni today.